THIS IMAGE OF THESE BEAUTIFUL ROSES
IS ONE OF JOYCES BEAUTIFUL PIECES OF ART!!



On October 8, 2011 I was rushed to ER to find out that I had just suffered a major brain aneurysm...two major hospitals here in Redding, CA and they could not treat me; I was flown down to Sutter General in Sacramento, CA - after almost two weeks in ICU I have been home for one week now and see steady improvement on a daily basis; I was informed after my surgery that I was the 1% that comes through without any permanent brain damage; I am so blessed and a breathing, talking and walking miracle.....I will be having a lot of recovery time even though there was no permanent damage it was as close to death as anyone can come without crossing over - I am extremely tired but full of life and life's sweet energies and am so blessed to be alive! It has now been over two months and I am feeling well; still no permanent brain damage - I can do everything I was able to do before the aneuryism - LIFE IS

GOOD by Joyce Dickins a wonderful artist..
here is a wonderful piece of art from her
http://numbersplusphotography.wordpress.com/


ART BY SHERRI OF PALM SPRINGS
There are several Novena's to St Jude. My favorite is the one I will write down here for you!
The first time I prayed to St Jude was when I was in 5th grade. My dad had pheumona and was
having a nervous breakdown. His breakdown was from excessive drinking..He was a wonderful
man but his drinking got in the way of living his life to the fullest. I must say though he thoughtt
he was..It was so sad and also heartbreaking to see your dad drink the one man in your life you
loved to much. I came home from school that afternoon for lunch and he was having his breakdown
now a child of 11 I was scared to death..I called my mom and she called the ambulance. I went right
to church and prayed to Jesus and St. Jude. They said he is the St of Hopeless cases well my dad was
a case of just that...Our Father Robert our Pastor dedicated the Sunday mass to him..
My dad was healed..I owe that to St. Jude...so many situations in my life I owe to prayer..Jesus and
Jude....here is my little prayer..it is easy to remember and you can say it anytime and all the time..I do
SACRED HEART OF JESUS
PRAYER FOR US
ST. JUDE HELP FOR THE HOPELESS
PRAYER FOR US.
ST JUDE WORKER OF
MIRACLES PRAYER FOR US
Then as for what your need is
This Novena to St. Jude, the famous patron saint of desparate cases and lost causes, helps us to remember that, as our Lord Himself put it, "all things are possible with God" (Mark 10:27). St. Jude, an apostle also called "Thaddeus," is known as the brother of another apostle, St. James the Less. Tradition credits him with having written one of the letters of the New Testament, although this is not certain. Countless people have long sought St. Jude's help from novenas such as this one:
Glorious Apostle, St. Jude Thaddeus, I salute you through the Sacred Heart of Jesus. Through His Heart I praise and thank God for all the graces he has bestowed on you. I implore you, through His love to look upon me with compassion. Do not despise my poor prayer. Do not let my trust be confounded! God has granted to you the privilege of aiding mankind in the most desperate cases. Oh come to my aid that I may praise the mercies of God! All my life I will be your grateful client until I can thank you in heaven. Amen.
St. Jude, pray for us,
And for all who invoke your aid.St. Jude is said to have helped spread the gospel not just in Judea and Samaria, but as far away as Mesopotamia and Persia, where he was apparently martyred, as well. Tradition has it that, among the many he converted to Christianity was the King of Edessa, a city in Mesopotamia, after curing him of leprosy with an image of Jesus that our Lord had pressed on a cloth, as depicted above.
He is often shown, as in this drawing, holding an image of Jesus in one hand and a club (a symbol of his martyrdom) in the other, with the Holy Spirit over his head as a tongue of fire (in remembrance of His appearance to the apostles at Pentecost).
Many prayers such as the one given herecan be also used for a novena to St. Jude. He continues to help those most in need among the faithful, to good effect, judging from his continued popularity as an intercessor. Don't be afraid to seek his assistance. As we read in the prayer above his ability to help us comes, as do all good things, from our Creator!
Here is one of the most beautiful stories of a
mom and her prayers and belief in God
Tim Tebow and the Mom Phenom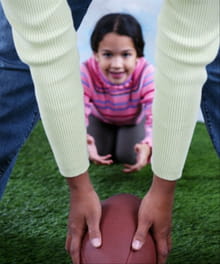 When across the nation moms like me are dropping everything to commit to a whole football game with the men in the family, you know there's something supernatural going on.
Most women I know are eager to grab a few hours for ourselves, maybe drifting in and out to try to comprehend an ear-shattering play or to do our Proverbs 31 thing with sustenance for the hungry hordes. But then it's back to Facebook and Pinterest.
Or at least that's the way it used to be.
Now there's Tebow, and now many of us are not just watching football with husband and kids, but stressing when things look bad for the Broncos and jumping for joy when Tebow pulls out all stops for a win. We're finding the drama inside and outside the field and some of us are seeing the hand of God at work – not in guaranteeing wins for the Broncos, because they don't always win, do they? But in leaving telltale signs to keep us buzzing coast-to-coast the next day.
Take Sunday night. The Broncos were clearly the underdogs (at least that's what the menfolk in my life told me), and yet they immediately took charge of the game, leading until the fourth quarter when the Steelers marched back ending with a tie. Who could have predicted the swift victory which followed on the first play with Tebow's winning 80-yard pass/touchdown – which brought out the same football frenzy in me I've only watched from a distance all my life?
Miraculous, maybe? I don't know that we can answer that question. But what clearly seems miraculous are the signs God uses to make the most of the window of opportunity Tebow has opened. That final pass brought his game total to 316 yards, and since he completed 10 of 21 attempts, he passed for 31.6 yards per completion.
316 is a very important number to Tebow and to the God he wants to point us to. When Tebow sent a message to America using white on the black paint under his eyes, USA Today reported 94 million google searches for John 3:16. The NFL promptly put its foot down, and in banning under-eye messages may have won the battle. But God clearly won the war: on Monday, news outlets from Fox News to the Los Angeles Times covered Tebow's supernatural numbers.
This culture skirmish has caught the attention of many moms like me, who love the backstory: fifth child from homeschooling missionary family, two-time Heisman trophy winner (check out his 2007 acceptance speech), and perfect role model. The lines between believers and scoffers were drawn during the battle over the Super Bowl commercial which featured Pam Tebow's story of rejecting abortion when she fell ill during her fifth pregnancy.
This year, things heated up even more when sports writers began attacking Tebow for taking a knee and thanking God for successful plays. Boy, was that the wrong tack to take as it brought out the Momma Bear in all the women who had ever noticed Tebow even just a little. Not only did we want to protect him and pray for him, but we wanted to know more. Our eyes were riveted on him and on football because that's where he lives. One mom, Chris, writes:
I became aware of Tim Tebow the year that the media made such a big deal about his pro-life commercial during the Super Bowl. It was the only time I actually was looking forward to watching Super Bowl commercials. I have 4 boys and a husband who would love to watch ESPN every minute of the weekend (which is exactly WHY we don't have cable :0). For years, we have had to limit the number of games they watch on any given Saturday and Sunday... Once, when one of our teams were playing the Broncos, I happened to pass the TV and saw Tebow. I stopped and watched and told them about the prolife commercial, how he was homeschooled, etc. The look on my highschool boys' faces were priceless when I sat down and watched and cheered for the Broncos! Now they know that all they have to do is mention that the Broncos are playing and they have a "free" game to watch. I still don't understand all of the rules of the game but my boys are being very patient explaining them to me -- I'm sure, in hopes that this sudden love for football is due to the game itself and not to a certain quarterback who is exactly the kind of young man that I want my boys to imitate and my daughter to marry.
Barbara Curtis, Crosswalk.com Contributor

Monday, January 09, 2012
NEVER AGAIN, THEY SAY!! But how many times have they said that? how many times have they come back for more?..How many times have they been abused mentally or physically, So bad ,that they can't take it anymore. But they go back,again and again, till that final abuse, where it ends up in a tragic way.
There is help and understanding out there. But they are scared, maybe petrified especially if they have children. Scared that he will come looking for her. Therefore she would not take that chance to get out. Some are lucky enough to have a family to go home to..Others
have shelters if they can get there..The department of Justice and others have hotline numbers for shelters that women and their children can call..If you know someone like this, help them get out!!!!!Here, where I live we have..Women of the Storm which is a wonderful shelter.
Some women are very strong and get away,some of these dear women are broken..God, it makes you sick to see the hurt and the pain that they suffer from the person that they loved, who turned into a n person.They don't even know them anymore.Lets be truthful here,a lot of it is due to drinking and drugs.
In my long life, believe me, I have seen a lot of this madness.I was in The Restaurant and lounge business, very upscale. I helped a waitress that was abused terribly, in fact just recently I heard..now this is 20 year later that one of the waitresses was beaten to death.
*********************************************************
Susan Bergstrom commented…Powerful Miss Sherri…I worked with the Police Dept. for 5 years in the domestic violence unit…a woman will go back on the average of six times before she gets herself killed or she finally gets out!
*******************************************************
Is this worrisom or what…PLEASE HELP THEM!!!
OR HELP YOURSELVES…we are all rooting for you!!!
Women who I knew who were very weathy and wonderful powerful politicians or business women were also involved in abuse…It doesn't matter who you are ..famous, rich, poor or otherwise. I am sure all of us have known someone who has been a victim of abuse.
**********************************************************
Thea-walstraasart .. commented
I worked for years for the department of Justice in the Netherlands as an assistent public prosecutor. It is very difficult to help these women. Often they took action later on to get the case dismissed. There were also cases that the (ex-) husband killed the woman finally. When I still was an Artwanted member I tried to help such a woman, but she was way too scared to help herself. She ended up broken mentally and stayed. I lost all the contact. Your artwork shows the pain and violence very well.
---
We must always remember how children are abused so badly mentally and physically, I can remember a chil of a couple the boy..he use to pull his eye lashes out…it was when I first got married and we were renting a apartment and I could hear the boy get yelled at and getting beat..horrible ..so let us not forget our children …they deserve better!!!!
by sherri
JUST DO IT…JUST DO ….GO FOR IT GIRL
!**********************************************************
!HOT LINES ..SAFE AND CONFIDENCIAL #
UK..0808-2000247
USA 1-800799-7233—1-800787-3224
furnished these numbers please check her site also..she has a beautiful but tearful poem and a lovely piece of art.
From Angie McClinton
Robs Last Journey To Heaven
To Those I love and Those Who Loved Me
When I am gone, release me, let me go…
I have so many things to see and do
You mmustn't tie yourself to me with tears
Be happy that we had those precious years.
I gave you my love, you can only guess
How much you gave me in happiness.
I thank you for the love you each have shown
But now it's time I travelled on alone.
So grieve a while for me if grieve you must;
Then let your grief be comforted by trust.
It's only for a while that we must part,.
So bless the memories within your heart.
….
And then when you must come this way alone,
I'll greet you with a smile and say,
"Welcome Home".
author unkown, but sent to me from a dear friend at Red Bubble
.